What Does Hummus Taste Like — A Delish Addition To Your Spread Recipe Collection!
If you've ever gone to a Mediterranean or Middle Eastern restaurant, you may have been served an appetizer of pita bread paired with a tasty spread. The spread, a stable in most Middle Eastern and Mediterranean kitchens, is called hummus.
Hummus is a spread made of chickpeas that has a nutty and slightly tangy taste. The paste has creamy flavors and has an umami taste.
What Is Hummus?
Hummus is a spread or dip that's made by blending chickpeas, olive oil, lemon juice, tahini, and several spices. Sometimes people add pine nuts, garlic, or roasted red pepper to add unique twists to their hummus.
Hummus is typically used as a dip for veggies, crackers, chips, and other snacks. However, some people will even eat the hummus by the spoonful!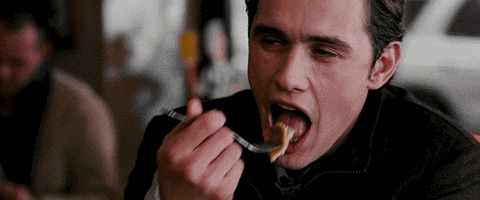 The spread is completely vegan-friendly since it's made out of chickpeas. It's a great source of iron, fiber, vitamin B, and phosphorus, which also makes it a great source of nutrients for people on a vegan diet.
What Does Hummus Taste Like?
Hummus has a unique, umami flavor. The spread is creamy and buttery with a nutty flavor to it. You'll notice a small, tart bite to the spread thanks to the lemon juice in the dish.
What Can You Eat With Hummus?
You can pair just about any snack under the sun with hummus. Let's check out a few great snack pairings with your hummus.
Vegetables
One of the main snacks people pair with hummus is veggies. Any crunch vegetable works well, but carrots, cauliflower, broccoli, celery, radishes, and cucumbers are a few favorite picks.
Carb-Based Snacks
If you prefer to eat carby snacks, you can easily pair them with hummus. Pretzels, tortilla chips, crackers, and pita chips all make delicious, crunch pairings with hummus.
Fruits
For those who enjoy mixing sweet and salty flavors, hummus pairs great with fruit and nuts. Dip apple slices into hummus or pair it with some fresh strawberries. It's a unique pair that makes for a healthy combination!
Nuts
Nuts are another great snack to pair with hummus. Almonds and cashews pair perfectly with hummus, although you can use any type of nut you like.
Deviled Eggs
Another great snack to pair with hummus is deviled eggs. If you want to create a healthier twist on your favorite egg-based treat, switch the mayonnaise in your deviled egg recipe out for hummus. You'll love the tasty result!
Pasta
Hummus is thick and creamy, making it a great pasta sauce for your favorite starchy dinner. Instead of throwing your pasta in alfredo sauce, try using hummus for a nutritious and delicious pasta sauce.
Avocados
Avocados are nutty and creamy fruits that are fairly bland on their own. One great pairing is to add a scoop of hummus on top of a few slices of avocado for a nutty and flavorful snack!
How to Make Hummus
Even though you can find hummus in just about any supermarket you visit, there's nothing quite like fresh hummus. If you want to make your own hummus, you can do so with a few simple ingredients:
1 (15 oz) can of chickpeas
¼ cup of lemon juice
¼ cup of tahini
1 glove of garlic, minced
2 tablespoons of olive oil
½ teaspoon of ground cumin
2-3 tablespoons of water
Salt
Once you've gathered your ingredients, it's time to get to work. Start by placing the lemon juice and the tahini in a food processor and combining for about a minute. Scrape the sides of the bowl and then blend the ingredients for another 30 seconds.
Next, add the garlic, cumin, and olive oil to the tahini and lemon juice. Add a pinch of salt to the mixture as well. Then, process the entire mixture for another 30 seconds.
Once the ingredients are well blended, open the can of chickpeas. Drain the liquid from them and rinse the chickpeas off. Then, add half the chickpeas to the tahini mixture and blend them until you have a smooth mixture.
Scrape the sides of the bowl down and process the mixture again. Then, add the remaining half can of chickpeas to the bowl and process the mixture for another one or two minutes.
At this point, the hummus should have a few clumps of chickpea in it. To get rid of these, turn the food processor on and add a few tablespoons of water. When the hummus is smooth, you're ready to add salt to taste.
When you're satisfied with how the hummus tastes, place the hummus in a bowl and drizzle a small amount of olive oil on top. You can also add a dash of paprika if you want to create an extra fancy look. Then, serve it with your favorite snacks!
Frequently Asked Questions
Do you still have a few questions on your mind about hummus? Check out the answers to some commonly asked questions to help you out.
What is hummus supposed to taste like?
Hummus has a distinct umami flavor, with slight sour notes and nuttiness to it. It's a unique taste that you won't find in any other type of spread. If you notice your hummus is excessively sour, however, it could mean that it's expired and is time to throw the hummus away.
Does hummus taste bad?
Although hummus has a flavor that you won't find anywhere else, it certainly doesn't taste bad. This spread is a delicious treat for you to pair with bread, veggies, or even fruits!
Is hummus good or bad for you?
Hummus is made out of chickpeas and is packed with vitamins and nutrients. It's a healthy snack and is a great source of many key nutrients that are part of a regular, healthy diet.